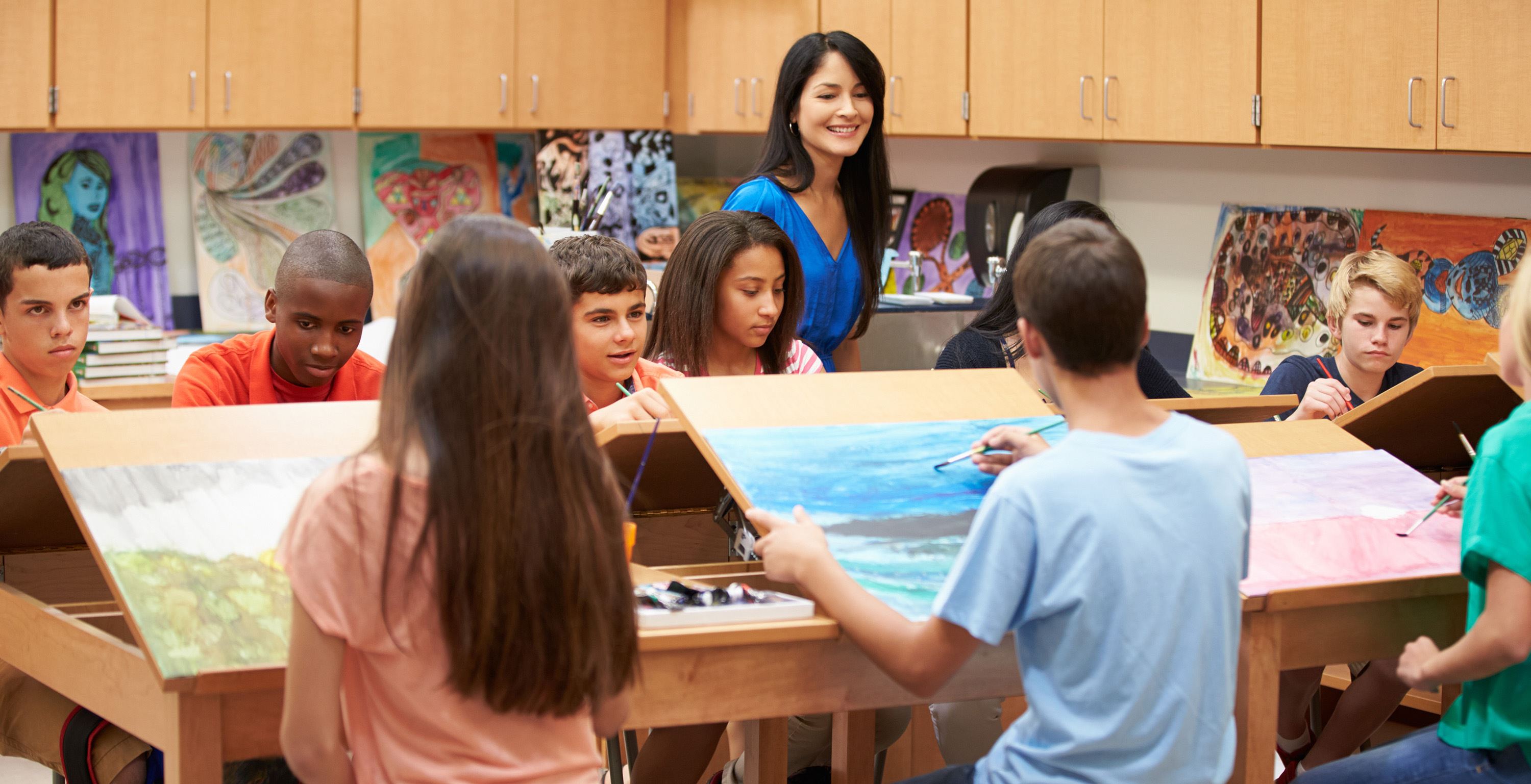 Art Back in Schools
Erin Hanson donates a percentage of her artwork sales to providing art supplies for underfunded schools.
Erin Hanson's non-profit organization, Art Back in Schools, provides art supplies to public schools in need. Art teachers can send us an Amazon list of art supplies for the year, and if your class is chosen, we will purchase the list for you. Our goal is to purchase art supplies for schools that had their art programs cut. We believe that art is an important part of our society. The young artists of today getting inspired in school art classes will become the artists of tomorrow who shape our future.

Are you a public school teacher? Did your art program get cut? We want to help!
Please email Amy Hanson at artbackinschools@gmail.com and provide the following information:
Your name and the name of your school

Link to an Amazon cart with the art supplies you need

When you need them by (please provide a few dates if possible)


How receiving these art supplies will allow you to teach art classes at your school

We would love to see pictures of your class!
100% of donations go towards purchasing art supplies for underfunded schools. Our goal is to put art classes back in schools across America.